Our firm provides legal advice to important national and multinational companies that participate in a wide variety of markets (natural resources, energy, public works, industrial services, among others), as well as to various public entities and State companies, assisting them in the proper compliance of their operations and duties. Our firm was founded with the aim of building a firm specialized in natural resources law, labor law, public law, commercial law, and family law, including the area of litigation, with the highest level of excellence. Most of our partners come from the law firm Aylwin Abogados and AMLV, where they worked for more than 25 years in the practice of law, precisely in these areas.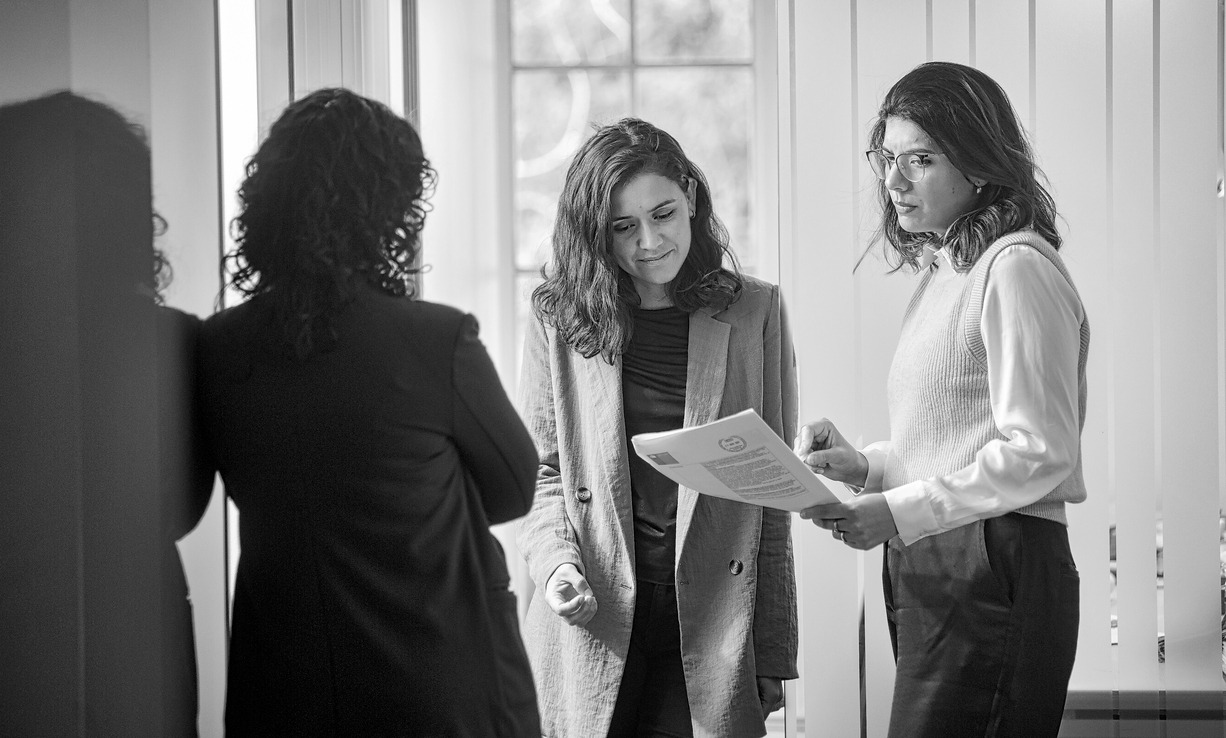 A Service of Excellence
Our legal services are provided in a prompt and professional manner, in accordance with the highest standards, both legal and ethical. We strive to be as close as possible with our clients in order to fully understand their business and main goals and interests, including their day to day relationships and in any judicial or arbitration disputes that may arise.

A Highly Qualified Professional Team
Our team is composed by over 20 professionals, who have undergraduate and postgraduate studies in the most prestigious national and foreign universities. Most of them have held important public, executive and directive positions in leading companies of wide presence in Chile and abroad. Likewise, several of our professionals carry out teaching and research activities at the country´s main universities.

Aylwin Estudio
Aylwin Estudio (hereinafter the "Firm") is an attorney´s office that provides legal services in Chile, specialized by nature and committed to its clients, with the purpose of generating value from legal advice, dispute resolution and judicial defense or before other government agencies. Therefore, we have a team of lawyers highly specialized in their respective areas and with strategic vision to face the challenges that the industry and the new regulations present to our clients.

I. Respect for People.
All the people who are part of the firm, from its partners, lawyers, administrative and other workers, have the right and duty to be treated and treated with respect in accordance with their dignity as persons. The Firm promotes an adequate work environment based on respect for the individual, prohibiting any conduct tha may be contrary to this, such as labor or sexual hasassment, arbitrary discrimination and any form of physical or psychological mistreatment.
Likewise, the Firm promotes freedom of thought, so that all its members are free to express their ideas, beliefs and ideological preferences, in a respectful manner as long as this is not done in the name of the Company and does not generate conflicts with its interests and values.

II. Confidentiality.
The information is part of the essential assets of our clients, therefore, as a law firm we are committed to protect this asset in a responsible way and to eduacate all our members in it. For this reason, all members of our firm are committed to the responsible use, treatment and storage of our clients´information, according to the nature and content of the information provided by in the different processes or daily consultancies.

III. Conflicts of Interest.
As a law firm, we believe in the importance of being impartial and objective, always taking into consideration the best interests of our clients and our firm, avoiding that private interests interfere in our daily work. The existence of family, emotional or similar relationships in the Firm should not hinder or affect the correct fulfillment of the duties of each person due to his or her position or role within the organization. Therefore, these relationships must always be declared, preventing relate persons providing services within the same area, management or hierarchical line.

IV. Diligent and Responsible Work.
Our firm´s main value is excellence in service, so that we are committed to always have a diligent and responsible work conduct, complying with the assignments entrusted to us and proiding all our capacity in the advice to our clients.

V. Probidence and Transparency With Authorities.
Our firm assesses various companies in the private sector, as well as public entities that require specialized attention. Therefore, the Firm will maintain an honest, participative and transparent attitude in its relations with the Government of Chile, its Administration and other powers, as well as with foreign public officials with whom it must relate, always complying with the obligation established by law or the agreements entered into. Aylwin Estudio will demand high standards of probity from all its members, prohibiting any corrupt condut, whether by national or international public officials. Indeed, we declaree that corruption damages institutions and democracy, being essential its prevention, prosecution andpunishment.